Job Vacancy -Full-time Self Employed Senior Physiotherapist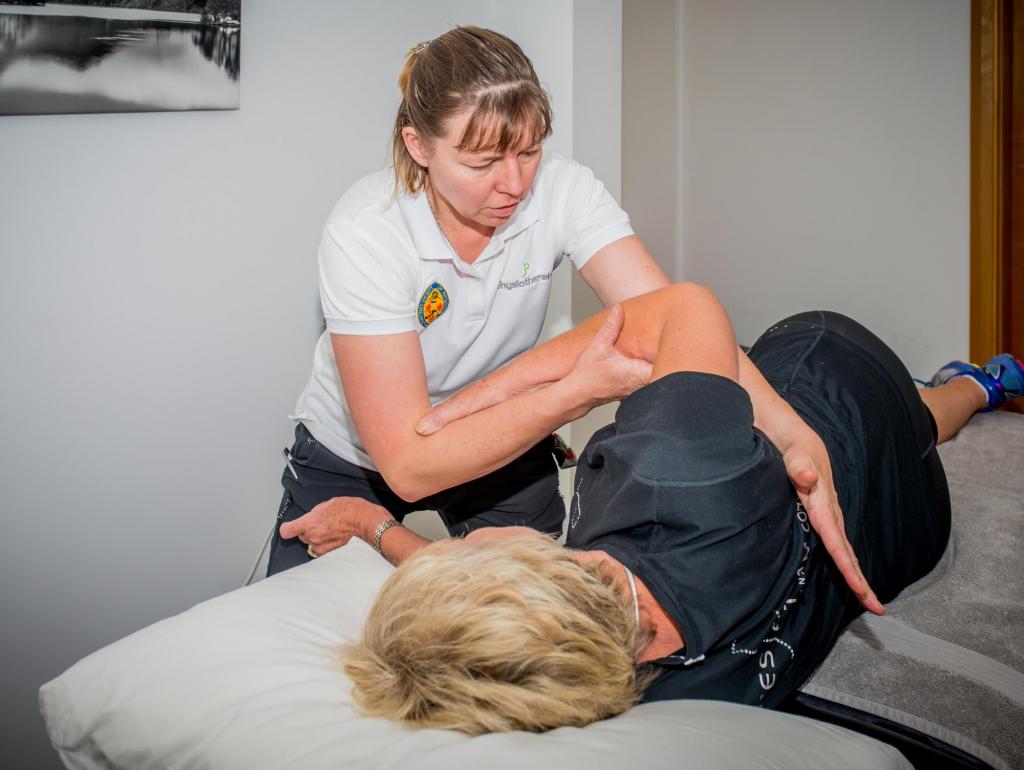 07th July 2020 - 22:37
Location: Penrith, Cumbria UK
Income: OTE 35K to 60K*
JP Physiotherapy (https://jamespittam.com/physiotherapy-penrith), offers an exciting opportunity for a self driven, motivated Physiotherapist in a successfully established clinic in Penrith Leisure Centre, Cumbria, where for almost 10 years we have provided services and treatments to thousands of people from across the region during this time.
We have a number of Consultants, and other Health, Fitness and Wellbeing experts, all of whom are leaders in their specialist fields and all work under the award winning JP Health And Fitness umbrella.
We are currently looking for a Physiotherapist to join our team. Responsibilities of this role include:
managing a clinical patient caseload, providing Physiotherapy assessment and treatment to the highest standard and follow-up care as appropriate;
attending some local home visits where required
undertaking their own training and development to provide new services for commercial opportunities in order to improve the profitability of the department, e.g. pilates, acupuncture, hand therapy and shockwave;
participating in their own CPD training;
ensuring compliance with appropriate regulatory and best practice frameworks;
ensuring the JP Physiotherapy brand maintains CSP Physiotherapy standards;
taking an active role in managing the administration of the Physiotherapy department;
attending meetings and acting upon these where required;
providing excellent customer service and promoting a professional and caring environment; and
participating in some evening and weekend work to manage busy periods.
As a Physiotherapist in our team, you will also:
maintain professional standards in accordance with the CSP Code of Professional Conduct and Standards of Practice;
help promote a culture of customer service throughout the Physiotherapy department, identifying areas for improvement as appropriate;
maintain relationships with local GPs and patient services;
build and maintain positive working relationships with consultants;
ensure the requisite mandatory training courses are completed within the required timescales;
keep abreast of developments in Physiotherapy by attending relevant courses and maintaining an up to date personal portfolio.
We are looking for someone who:
is energetic, proactive and driven to succeed;
has good organisational and planning skills, including risk management;
is results driven; possessing a proven track record of delivering against targets
is able to make judgements involving complex facts or situations which require the analysis, interpretation and comparison of a range of options;
has strong interpersonal skills and is able to communicate clearly and effectively with a range of people at differing levels across the business;
has knowledge of CSP and HCPC codes and guidelines and their implications for practice.
You must:
have at least a bachelor's degree;
be a chartered physiotherapist and a member of the Chartered Society of Physiotherapy (CSP); and
be registered with the Health and Care Professions Council (HCPC)
Benefits:
Flexible Schedule;
Full access to Physiotherapy treatment room and office;
Full access to swimming pool, private fitness studio and sports hall for rehabilitation as well as a fully equipped gym with the latest modern fitness technology;
Support from Health and Fitness Director and Health and Fitness Manager ;
Client appointment booking software;
Initial client call answering service
Requirements :
Minimum 3 years (Required)
Equivalent to minimum Band 6
Ability to work on your own
Licence:
Health and Care Professions Council (HCPC) (Required)
To apply for this role please send a detailed cover letter and CV to us at info@jamespittam.com
*OTE income is based upon the individual Physiotherapists performance