James Pittam
Chiropodist & Podiatrist Service Penrith
At James Pittam, we offer skilled, exceptional foot care in Penrith, Cumbria.
Our feet work hard for us, but sometimes an injury can cause us discomfort, prevent us from playing sport, or take us out of training for a while. As foot specialists in Cumbria and the Lake District, we're proud to offer services that will keep your feet fit or get them back into training quickly and, more importantly, safely. Podiatrists, formerly known as a Chiropodists, offers services to make that happen and get you back on your feet.
We are particular specialists in helping recover from sports injuries, or looking at biomechanics and foot placement, but we offer a whole range of routine foot treatments to help prevent and treat any issues you might be having.
Our Podiatrist is trained to diagnose and treat common foot problems, and provide expert advice on how to prevent them from happening in the future. We offer services in the following areas of foot care:
Biomechanics: looking at your foot position, how you walk and move, insole therapy or addressing specific pain issues (for example Plantar Fasciitis, also known as heel pain, or pain related to arthritis)
General foot care: including nail cutting, treatment for corn and callus issues, help with ingrown toenails, thickened nails, fungal infections or verrucae
Foot health advice: including advice and treatment for cracked heels, advice on footwear and show size (tailored to the individual), and recommendations for the best products you can use for optimal foot health
Diabetic foot checks, helping avoid infection or ulceration. Diabetes UK recommends you should have an annual foot check if you are diabetic.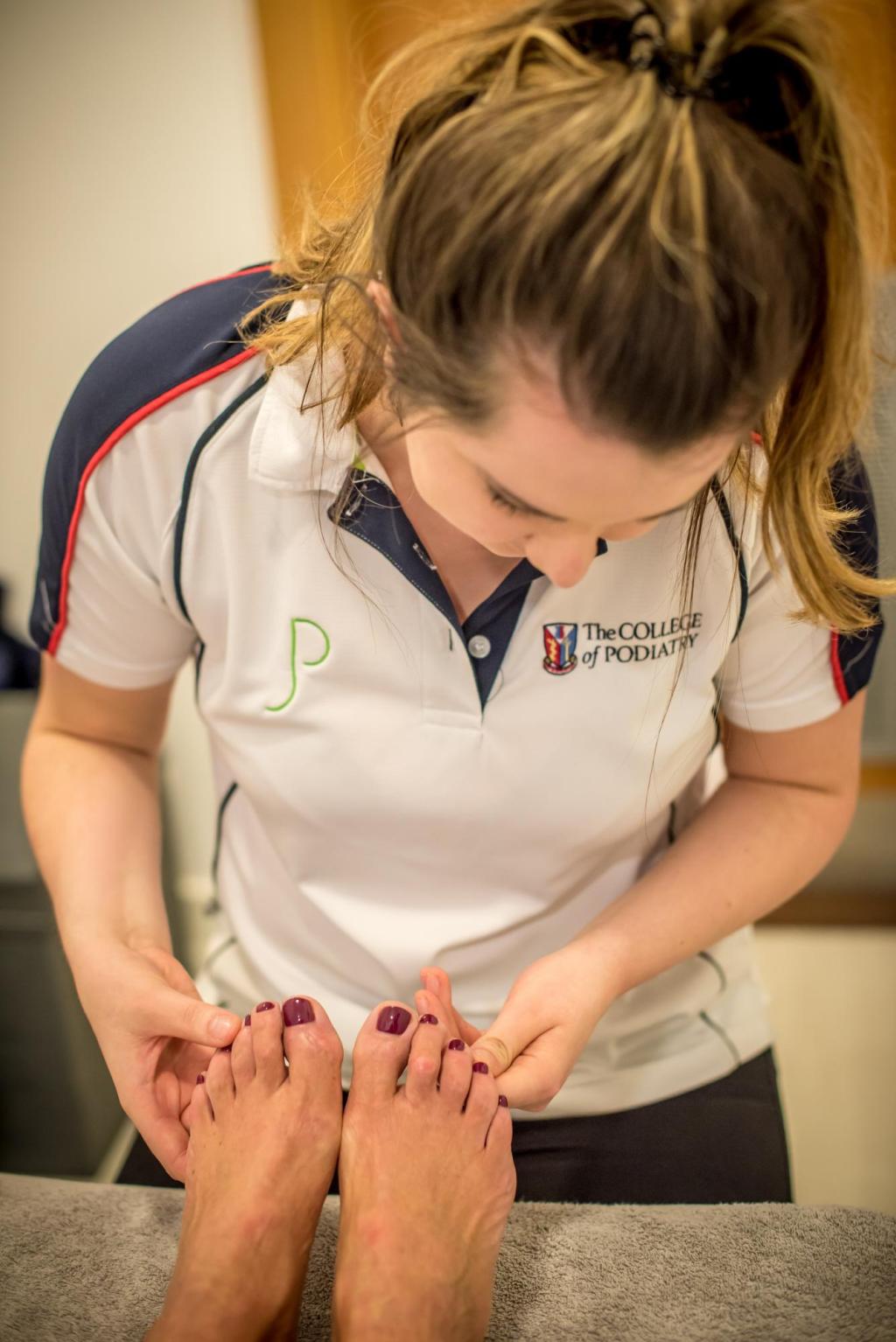 Why choose podiatry at James Pittam?
Our Local Podiatrist, Natalie Graham, has a great deal of experience of delivering professional foot care and is registered with the Health & Care Professionals Council. With a special interest in health, Natalie chose to study Podiatry at the University of Salford. She brings her expertise to the James Pittam team, offering clinics at Penrith Leisure Centre.
We offer stand-alone foot services, but we also see each individual as a whole. By helping solve or treat a foot problem, this will impact other areas of your life in a more positive way. For example, it might help you return to personal training sessions more quickly, get back to that Military fitness class, or alleviate pain.
I sought advice from Natalie the Chiropodist based at Penrith Leisure Centre after having some discomfort with my feet. She was extremely welcoming, friendly, professional and knowledgeable in her field. After my first treatment, I was pain-free, a lot more comfortable in my sports shoes and felt like I was 'walking on air' after the first appointment. I now visit Natalie on a monthly basis to look after my feet after the pounding they get through my exercise regime. I have also brought along my mother who is 72 years and needs her feet attending to regularly.

Jane S
We have such a broad range of services, we're confident we can help get your feet working hard for you again. We're experts in our field, and we're proud to make a difference.
If you're looking for foot expertise, our Podiatrist in Cumbria can help. Get in touch with Natalie today for more advice or an appointment.